For detailed ATTTENDEE INFORMATION click here
For more EXHIBITOR INFORMATION click here
ABOUT THE CONFERENCE
The 2016 National School Safety Conference and Exposition is the largest and most comprehensive conference focused on all the aspects of school safety and security. Centered around national best practices and proven localized programs and efforts, this conference brings together the most knowledgeable and internationally renowned keynote presenters into one forum to provide the highest quality professional development possible in one conference. In addition to our exceptional keynote presenters, you will be able to take advantage of complimentary pre-conference trainings and over 40 breakout sessions by current professionals in the fields of education and school safety addressing the most pressing issues facing our schools today.
This year's conference promises to be the largest yet and the host hotel will sell out quickly so register for conference and book your room now.
The School Safety Advocacy Council is pleased to announce a partnership with the National Association of Campus Safety Administrators to provide a specialized college and university campus safety tract for the 11th Annual National School Safety Conference & Exposition. This groundbreaking partnership will make the National School Safety Conference & Exposition the only national conference to address safety and security from K-12 to the college and university level.
The National Association of Campus Safety Administrators, College & University Campus Safety Specialty Tract will offer attendees the unparalleled opportunity to not only attend their specialized training but all other conference general sessions, breakout sessions, networking receptions, pre-conference trainings, and exhibit hall. This unique opportunity will allow professionals, dealing with school safety from education, law enforcement, and security on all levels, to learn in a cooperative environment from world class instructors and each other.
NACSA College & University Campus Safety Specialty Tract Sessions:
Tactical Communications
Crime Prevention Through Environmental Design (CPTED)
SAFE Training; An Empowerment Plan for an Active Aggressor
Clery Act Updates
*Additional sessions to be announced
Host Hotel Information
For an escape to paradise, nestled in the heart of Orlando, Omni Orlando Resort at Champions Gate offers secluded luxury and easy access to area attractions like Walt Disney World, Universal Studios and SeaWorld. Play 36 holes of championship golf, indulge in fine dining or delight yourself with luxury treatment at our European-style spa.
Complimentary scheduled shuttle transportation is provided to the Walt Disney World® Theme Parks. (24-hour advance reservations are required – please see the concierge.) The resort is located just 25 minutes from the Orlando International Airport and minutes from Universal Studios and SeaWorld.
Non-smoking luxury hotel

36 holes of championship golf

European-style Mokara spa

Formal pool with private cabanas

Zero-entry family pool with a 125-foot corkscrew water slide and water tower

850-foot lazy river with shooting water cannons, arched waterspouts and a waterfall

Multiple dining outlets Complimentary scheduled shuttle transportation provided to the Walt Disney World® Theme Parks
Reserve Your Room Now – Resort Will Sell Out!

$450.00 Early Discounted Registration - Before 4/01/2016

$500.00 Registration - After 4/01/2016

$400.00 Early Discounted Multi-Attendee Discount
(5 or more from same agency registered together before 4/01/2016)

$450.00 Multi-Attendee Discount
(5 or more from same agency registered together after 4/01/2016)

Advanced School Resource Officer Certification
Free To All Conference Registrants

The National School Safety Conference will again offer the opportunity for School Resource Officers to receive their Advanced School Resource Officer Certification during the conference. The certification will not require you to attend a separate class but only to attend specific courses during the conference to receive your certification. There is no additional fee once you are registered and anyone wishing to receive their certification should mark the appropriate box on their online registration form.

Pre-Conference Sessions
Free To All Conference Registrants

On Monday July 25, 2016 The National School Safety Conference will host two dynamic pre-conference sessions focusing on the most prevalent issues facing schools today. The two sessions are free to registered conference attendees only and will fill fast. Please check which course you would like to attend on the online registration form. All classes have limited seating and will close once full.

8:00am-5:00pm - AWR 148: Crisis Management for School-Based Incidents: Partnering Rural Law Enforcement and the Local School Systems

This Course is an 8-hour, DHS-approved course designed to educate rural law enforcement personnel as well as school administrators and staff on the elements that would allow for an effective response to school-based emergencies. Schools in small, rural, and remote areas across the country account for almost 23 percent of the total student population (more than 11 million students). Rural schools, law enforcement, and other emergency responders are often limited in resources, so it is imperative that all potentially affected parties collaborate on planning, preparing, communicating, responding, and recovering from a school-based incident.

9:00am-3:00pm –How to Prepare & Respond to the Active Shooter

Active shooter events in the United States have required law enforcement agencies and educational facilities small and large to analyze their ability to effectively prepare and respond to these types of events. This powerful interactive presentation will discuss many facets of active shooter response across the spectrum of public safety, school staff, and school security. This presentation will also present preparation and response best practices from law enforcement and education across the nation. This course will provide an overview of the preparation and response responsibilities of law enforcement, fire services, EMS, and school administrative personnel.

Keynote Presentations

William Modzeleski,
Deputy Secretary (Ret.) U.S. Department of Education
Reducing The All-Hazard Risks To Our Children
Mr. Modzeleski is the Assistant Deputy Secretary of the U.S. Department of Education's Office of Safe and Drug Free Schools.
Prior to his current assignment, Mr. Modzeleski was detailed to the Department of Education from the U.S. Department of Justice to serve as Executive Director of the National Commission on Drug-Free Schools. The Commission on Drug-Free Schools was established by Congress to develop recommendations for achieving drug free schools and campuses. It is the fourth major Commission Mr. Modzeleski served on. He has over 25 years of experience at the local and Federal levels in criminal and juvenile justice areas. While at the Department of Justice, he served in a variety of capacities including: Juvenile Justice and Corrections Specialist; Staff Director of the Coordinating Council on Juvenile Justice and Delinquency Prevention; Director of Family Violence Programs; and Federal Coordinator of High Impact Cities Program (Newark, New Jersey).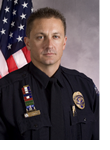 Sergeant A.J. DeAndrea
Arvada, CO. Police Department
School Shooting Incidents; What Have We Learned?
Sergeant A.J. DeAndrea is a 22 year veteran of the Arvada, Colorado Police Department. He served as a member and Team Leader of the Jefferson County Regional SWAT Team for 15 ½ years and has received 5 Medals for Valor, 2 Medals for Distinguished Service, 2 Medals for Meritorious Service, 2 unit citations and numerous commendations. Sergeant DeAndrea was an Entry Team Leader at Columbine High School, the Team Leader during the Bulldozer Incident in Granby, CO and helped devise and execute the tactical plan for the Hostage Rescue at Platte Canyon High School.

Dr. C.J. Huff
Former Superintendent of Schools – Joplin, MO
A Look Back at the Tornado Disaster in Joplin, MO
2013 Missouri Superintendent of the Year and Finalist, 2013 National Superintendent of the Year
His wide range of experiences as a classroom teacher, building principal, superintendent and a family farmer prepared him to lead his district of 1,100 employees and 7,700 students through the recovery effort that has followed the devastating Sunday, May 22, 2011 tornado that ripped through the heart of Joplin. Graduation ceremonies for Joplin's Class of 2011 had just concluded at Missouri Southern State University when the tornado struck around 5:41 p.m. destroying or damaging 10 of the 19 buildings in Huff's district including the high school and leaving over half of his students without a school to return to on Monday, May 23. The Joplin Schools family suffered loss more precious than the buildings though as they lost a staff member and seven students to the storm.
As the most extensive exposition in the industry, the National School Safety Conference and Exhibition attracts decision makers and influencers in both education and law enforcement. Last year in Las Vegas over 800 registered attendees walked the exhibit floor looking for solutions in areas such as access control, video surveillance, panic alarms, anti-violence programs, communication and interoperability, school safety technology, crisis management solutions and much more. These decision makers are looking for the solutions you can provide.
The exhibit hall which will feature an attendee reception, dedicated exhibit hall time for our attendees and will host all attendee refreshment breaks. The hall will offer prizes throughout the day that attendee must be present to win.
All new this year – Pick Your Booth Location During Registration
Exhibit Schedule
| | |
| --- | --- |
| Monday July 25, 2016 | |
| | |
| Exhibitor Registration/Set up | 8:00am-3:00pm |
| | |
| Exhibit Hall Welcome Reception | 3:00pm-6:00pm |
| | |
| Tuesday July 26, 2016 | |
| | |
| Exhibit Hall Open | 9:30am-4:00pm |
| | |
| Exhibitor Breakdown | 4:00pm-7:00pm |
| | |
| --- | --- |
| 8x10 Draped Booth Early Discounted Registration (prior to 4/01/16) | $900.00 |
| | |
| 8X10 Draped Booth Regular Exhibitor Registration | $1,100 |
| | |
| 10X10 Draped Booth VIP Booth – Premiere Location | $1,400 |
| | |
| Additional Exhibitor Booth Staff Registration | $250 |
| | |
| Add a conference breakout session to any booth (limited availability) | $500 |
(2) Full Conference Registrations
Dedicated Attendee Exhibit Time
(1) 6 Foot Skirted Table
Carpeted Exhibit Hall
(2) Chairs
(1) Company Sign
Exhibitor Reception
Company Listing in Conference Program